Summer is arriving, and with it come the new beauty trends for the season. While some women might be happy to hear it, others may be a little hesitant to accept that one of the hottest looks for Summer 2015 is the makeup-less face.
There's no way to deny it; bare faces are in. So what can you do to improve your complexion and get in on the makeup-less trend?
The key is to take care of your skin. As your body's largest organ, it deserves attention. Your skin performs myriad functions, including protecting the body from physical shocks and from losing too much moisture, serving as a heating and cooling mechanism, and registering sensations. If you're not in the habit of regularly caring for your skin, there's no better time to start than now!
Here are 5 ways to start caring for your skin today so you can feel confident and embrace the minimalist makeup trend: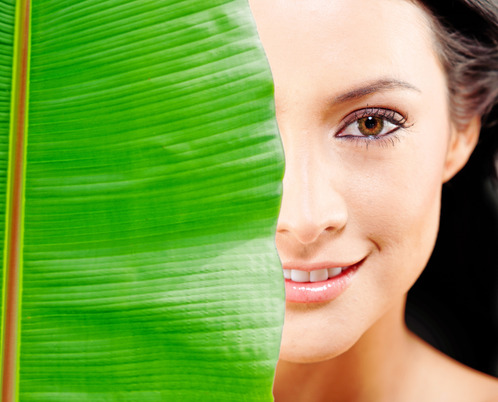 Start a cleansing regimen. Although this tip may seem obvious, many people don't have a regular face-washing routine. Caring for your skin with a professionally developed skin care line is an investment into your future. Regularly cleaning your skin helps to unclog pores, prevent blemishes and to give your skin an all-around brighter look. Here are some great options for high-quality facial cleansers.
Exfoliate. Exfoliating skin is an essential habit for having smooth, soft skin. When you exfoliate, you're ridding your face of the top layer of dead skin cells. This is important because as you age, your body's cell regeneration slows down. If you allow the dead skin cells to pile up, your pores will be clogged and you'll have a greater chance of getting unsightly blemishes. Using an exfoliating scrub 1-3 times a week in place of your face wash can greatly improve you skin's health and overall look. Check out our exfoliation options here.
Protect your skin from the sun. We remember to put on sunscreen before a long day at the beach, but for some of us, sunscreen isn't always a priority in our everyday lives. It's important to remember that not only can the sun prematurely age your skin and cause other damage like dark spots, but it can also lead to skin cancer down the road. Rather than risk those unwanted side effects, hedge against sun damage by applying a daily facial sunscreen. There are plenty of daily moisturizers that have SPF protection so you don't have to worry about an extra step.
Drink tea. Green tea contains compounds that help to prevent skin cancer and premature aging. Drinking green tea helps fight free radicals in the body—atoms that cause your body's cells to age—giving your skin a younger, more vibrant look.
Get a good night's sleep. Getting the right amount of sleep—at least seven hours a night—helps reduce the body's cortisol levels, which helps the body fight off early signs of aging. Keeping your cortisol level at bay also helps reduce stress and minimize breakouts.
Remember that when you start a new skin care regimen, it can take several weeks to start seeing results. Be diligent with your routine and don't give up if you don't see a difference right away. Beautiful skin is well worth the effort.
Want more tips and tricks? How about great deals on the best beauty products? Follow Fashion & Beauty Store on Facebook and Twitter, or visit our website!