It's that time again—time to say goodbye to last year's beauty trends and ring in the styles of the new year. Whether you're looking for a fresh new haircut, a bold new color or a revamped makeup routine, this is the time to change it up.
The experts have spoken, and here's what they're saying we can expect to see in 2016:
Hairstyles
The bold bob: A 20s-inspired cheekbone-length bob is making a comeback this year. However, unlike in the Gatsby era, 2016's bob can be worn more naturally—emphasizing your hair's natural waves, curls and texture.
Bangs: Bangs of all sorts are in for 2016. Straight, curly, blunt or side-swept—whatever style looks best on you. If you've been thinking about experimenting with bangs, this is your year.
Statement part: Make a big deal about your hair part this year. This could mean a perfectly centered middle part or a dramatic side part. Consider a part that'll switch up your current look—it's an easy way to make a noticeable change without doing any cutting or coloring.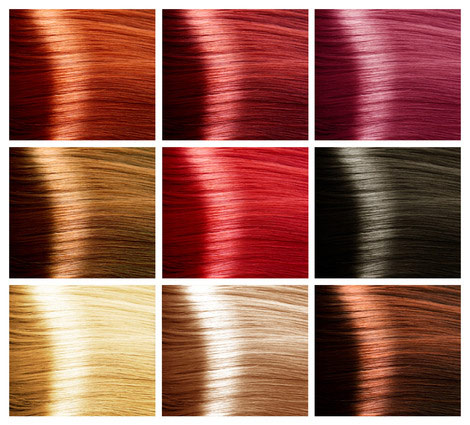 Hair color
Natural colors: Color is moving in the natural direction for 2016. Light browns, caramels and natural blondes will dominate highlight trends. Other not-quite-natural colors like certain pastels, silvers and pale blues will also be popular, as they can be made to look natural depending on your skin tone.
Unorganized highlights: Balayage highlights and babylight streaks will continue to be on trend in 2016. The key is creating effortless, natural-looking color that complements your skin tone and face shape.
Bronde: Bronde—that fun in-between blonde and brunette shade—is a safe bet for almost anyone. If you're blonde and are considering transitioning to the dark side next year, this color is the perfect way to achieve that change without going overboard. Likewise, it's a great way for dark-haired girls to lighten up without going fully blonde.
Makeup
Natural brows: While you'll still want to keep your eyebrows nicely cleaned up and shaped, you can relax a little with the trimming and brow powder this year. 2016 is all about the effortless, feathery brow, so let your natural texture take the lead.
Classic, feminine lips: Out with crazy colors like blues and purples, in with classic shades like pinks, nudes and deep reds.
Subtle contouring: It looks like the contouring craze might finally be dying down in 2016. Instead of being heavy-handed with the highlighter and bronzer, spot-treat your face for subtle accentuation.
Want more beauty trends, tips and tricks? Check back with our blog each week for new posts! Be sure to take advantage of our huge Holiday Sale going on now, and follow us on Facebook and Twitter.
Sources: https://www.yahoo.com/beauty/hair-trends-going-huge-2016-190000086.html
http://www.bustle.com/articles/128656-these-2016-hair-trends-will-be-huge-according-to-expert-stylists
http://www.cosmopolitan.com/style-beauty/beauty/a51261/beauty-trends-2016/