The holidays are right around the corner, and now's the time to find the man in your life the perfect gift to complement his style. Not sure what he needs? Don't worry—we've got you covered. Here are some great guy gift ideas you can find at Fashion and Beauty Store to get you started: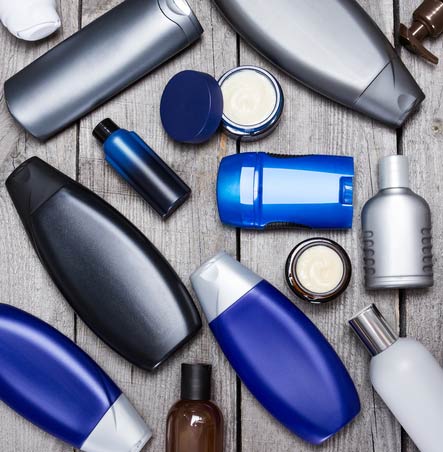 For the guy who can't be bothered with multiple bottles in the shower: American Crew 3-in-1 Shampoo, Conditioner and Body Wash. We all know this guy. He's that hopeless but lovable chap who simply doesn't have the time or the interest to read labels in the shower. Make it easy on him this season with the only bottle he'll need for all of his washing needs.
For the guy who could use an extra boost of confidence: Alterna Caviar Clinical Daily Root and Scalp Simulator, Weekly Intensive Boosting Treatment. If you know a man who's worried his hair might be starting to thin, this treatment is just what he needs to boost his hair and his confidence. The special formula encourages naturally thicker, fuller, stronger hair, while defending against residues that can clog follicles and cause hair to thin.
For the health-conscious (but still stylish) guy: Dermorganic Firm Hold Styling Gel. Give him ultimate hold and a touchable feel without cramping his healthy lifestyle. DermOrganic products use Moroccan Argan Oil and are vegan, containing no artificial preservatives, parabens or propylene glycol.
For your guy on date night: American Crew Nine Fragrance for Men. If you're looking for a clean, masculine scent perfect for date night, look no further. American Crew Nine boasts top notes of mandarin and grapefruit, middle notes of lavender and rosemary, and base notes of sandalwood and cleary sage.
For the guy who lives for the perfect shave: American Crew Moisturizing Shave Cream and Post-Shave Cooling Lotion. Give him a clean shave that won't dry out his skin and will keep his face hydrated and soft all day long.
For the guy who's always on the go: American Crew 24 Hour Deodorant Body Wash. Between hitting the gym, running off to a long day of work, and then starting his post-work activities, this guy doesn't have time to worry about refreshing himself during the day. Give him the gift that keeps on giving for 24 hours so he can feel fresh and clean, no matter what he's up to.