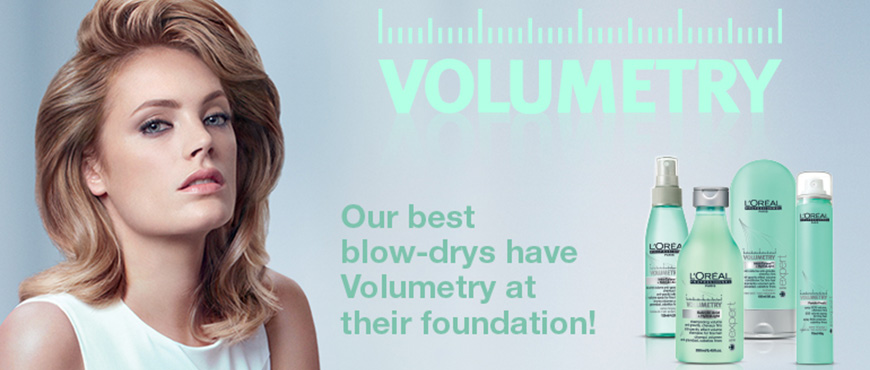 L'oreal Volumetry
L'oreal Volumetry is a new line of volumizing hair products for fine and limp hair. L'oreal Volumetry replaced the Loreal Volume Expand product line. L'oreal Volumetry is a volume-building hair-care line consisting of shampoo, conditioner, root lifter, dry shampoo, gel mask, and serum.
KEY INGREDIENTS: Intra-Cylane (volumizer); salicylic acid (cleanser).
L'oreal Volumetry products plump up each and every strand from the inside out, so hair looks dramatically thicker without feeling stiff or collapsing the second you run your fingers through it.